Presented By:
Saturday September 10, 2022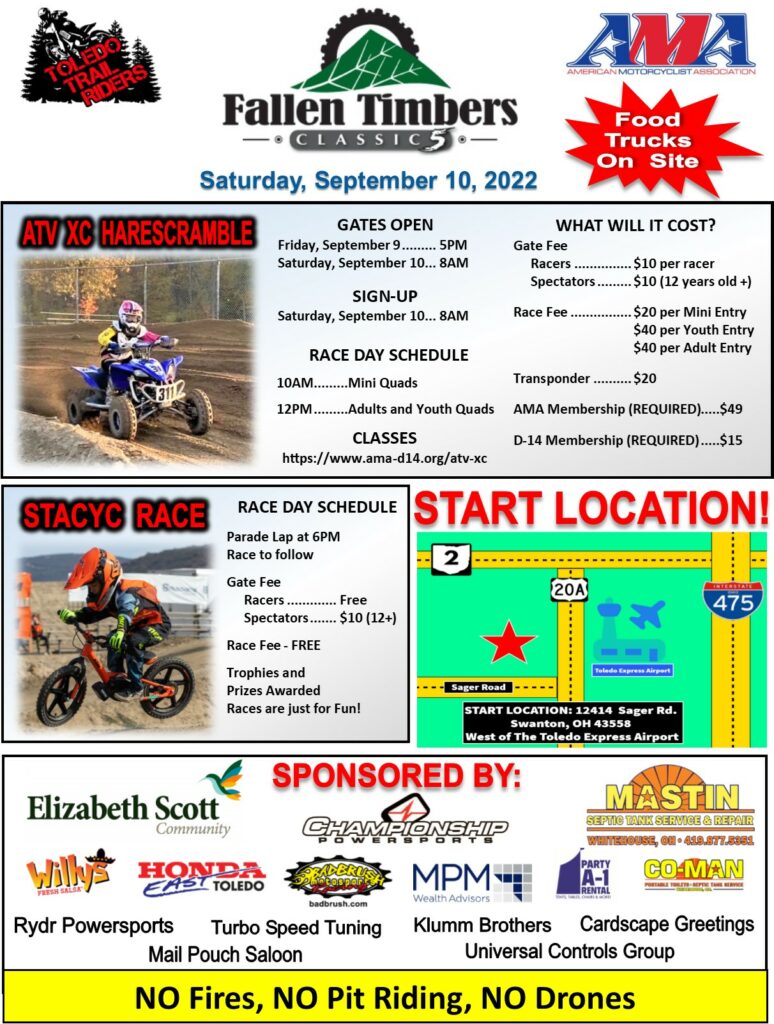 Sunday September 11, 2022
START LOCATION!
Directions: Take 475/23 to Ohio Route 2/Airport Highway West. Take Alternate 20a South to Wilkins Rd. Turn onto Sager Road. Go West on Sager Road. Start location is West of the Toledo Express Runway 12414 Sager Rd. Swanton, OH 43558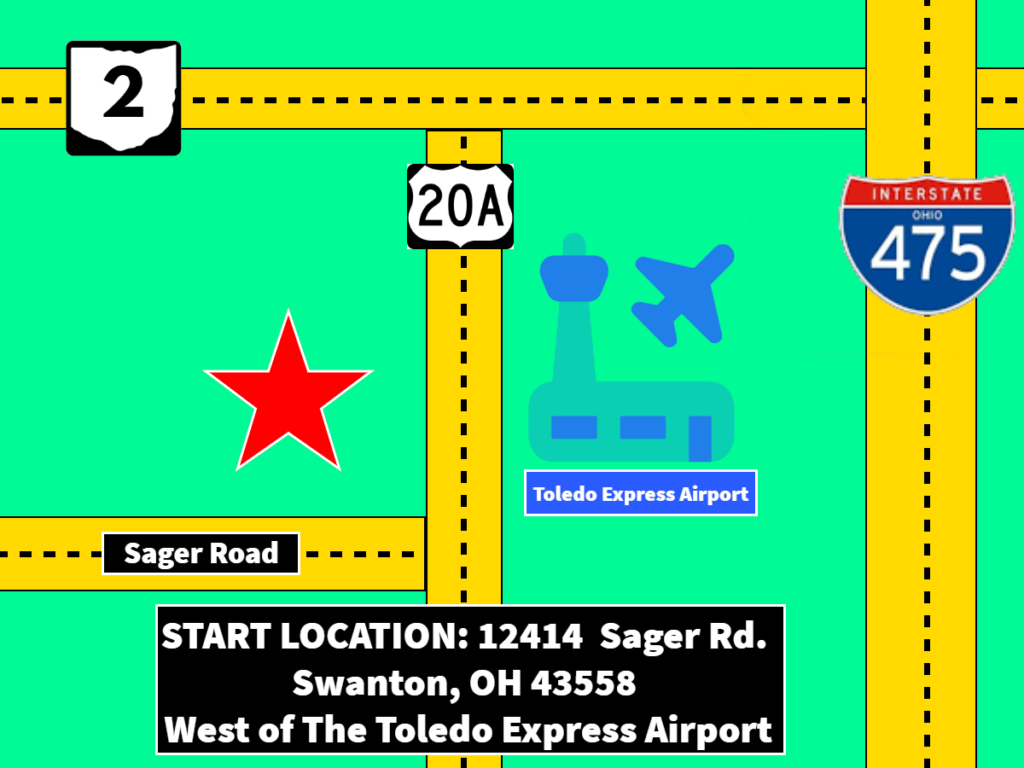 Also Sponsored By
Also Big Thanks To: Honda East, Willys Salsa, Co-Man, Badbrush Design, MPM Wealth Management, A1 Party Rental
Get the HYPE!